I write about anything that can help thought leaders, experts, and online course creators grow their business and impact in the world.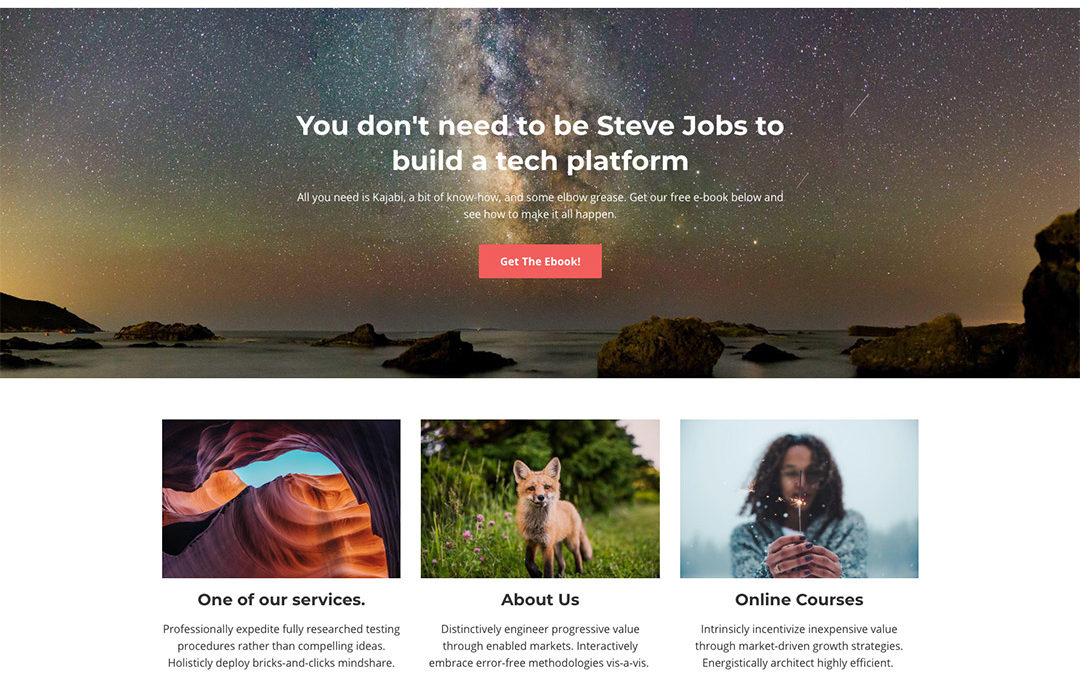 (Updated Aug 7, 2019) Welcome to this in-depth Kajabi review, which is a popular "all-in-one" app made for small business owners to sell digital knowledge products online, like online courses.
If you're looking around the web to get a sense of the best tech platform to use in 2019 to build and run a business that sells online courses, look no further.
For the vast majority of people I've helped over the past 12 years (thousands of people like you and me, who want to sell knowledge that can help other people in some way), Kajabi is an ideal solution to the rather large problem of building the tech system that you'll need to make money online from teaching courses.
read more
Get Useful, Entertaining Blog Posts In Your Inbox
Sign up below to get email notifications when I publish new posts that can help you grow your business. And don't worry, you can unsubscribe anytime you like, though that would make me cry.